HI—I'M AN
ART DIRECTOR
AND OUTSIDER
—CURRENTLY
IN PORTUGAL
Imaginary Collection
Zippy x Fundação do Gil
Crowdfunding, Non-profit
The
Imaginary Collection
was created to raise funds for Gil's Clinic, which aims to provide psychological support to children. By turning to the imagination of the Portuguese, Zippy kids store was able to raise the €150,000 to make this Clinic a reality.

Crowdfunding for Clinica do Gil

Creative Direction by Stream and Tough Guy
Copy by Joao Elias
Sustainable Video
Tourism of Portugal
Digital, Social
To raise awareness about sustainable tourism and get tourists to change their travel habits we created a video that leads by example.
HD e 4K streaming generate high amounts of Carbon Dioxide. Tourism brands are notorious for their high-res videos. So, we decided to show tourists that they can change small habits to lower their carbon footprint, by changing ours.

Winner at Young Lions Portugal

Copy by Joao Elias
The Walker Social Media
FOX
Digital, Social
After 10 seasons of
The Walking Dead
, it seemed the hype around the series was dying down (no pun intended). Especially on social media. So, we decided to tease exclusive content on a 'dead' social media platform. But in order to do so, we had to bring it back to life.

Silver at Creative Club of Portugal Festival

Creative Direction by Rafael Clark
Senior Copy by Marcus Seixas
Copy by Joao Elias
Early Edition
Knickerbocker for The New York Times
Editorial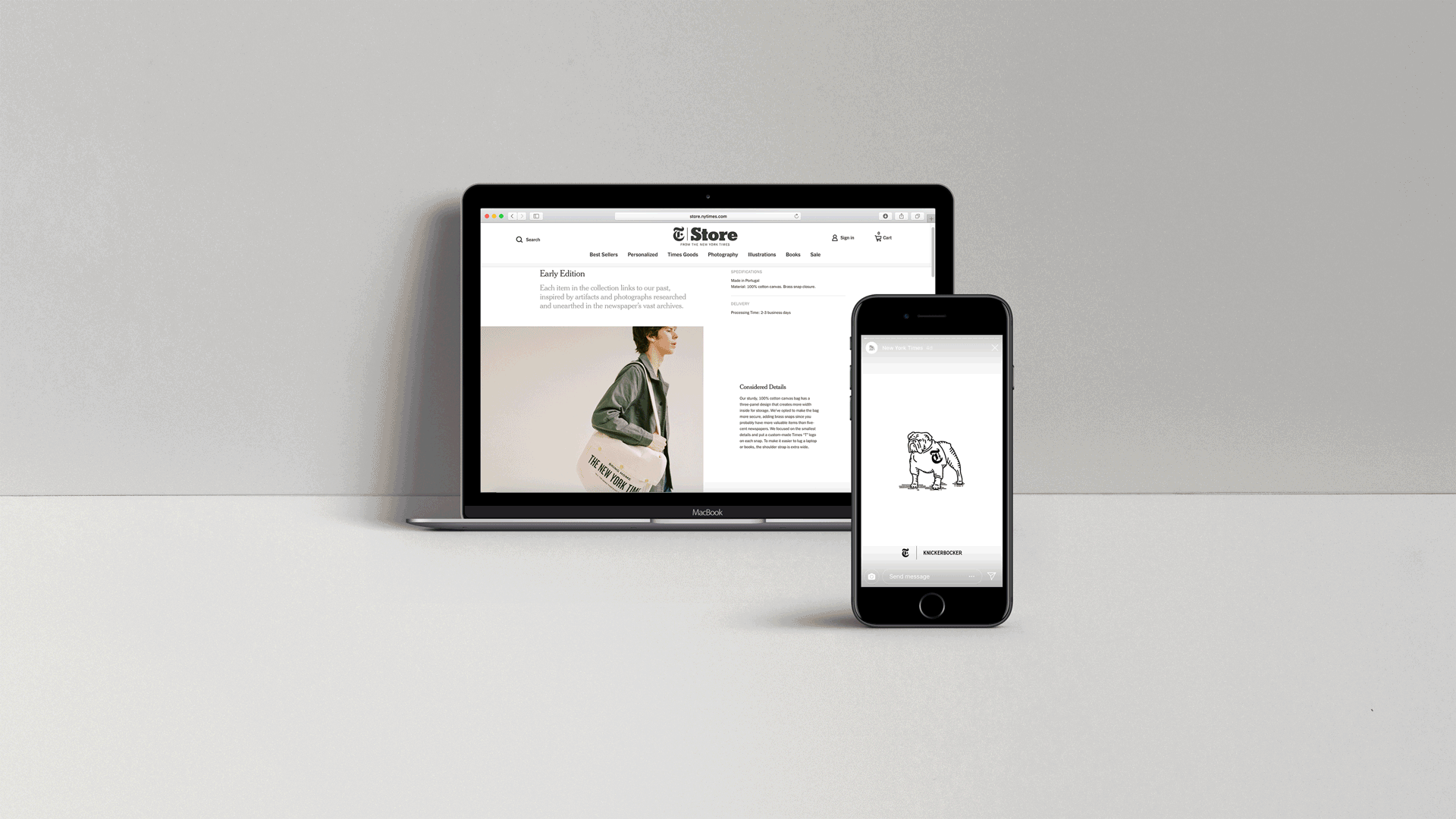 The Times has been around since 1851, providing the very ink with which history is written. Their own remarkable history is honored with this vintage-style collection.
Each item links to the past of The Times, inspired by information, artifacts or photos researched and unearthed in the Times's vast archives.
In this editorial the products do the talking. The plain background and use of analog photography allow products from different eras of inspiration to live together in an authentic collection.
Produced by Knickerbocker
Creative Direction by Andrew Livingston
Photography by Emma Trim