Early Edition
Knickerbocker for The New York Times
Editorial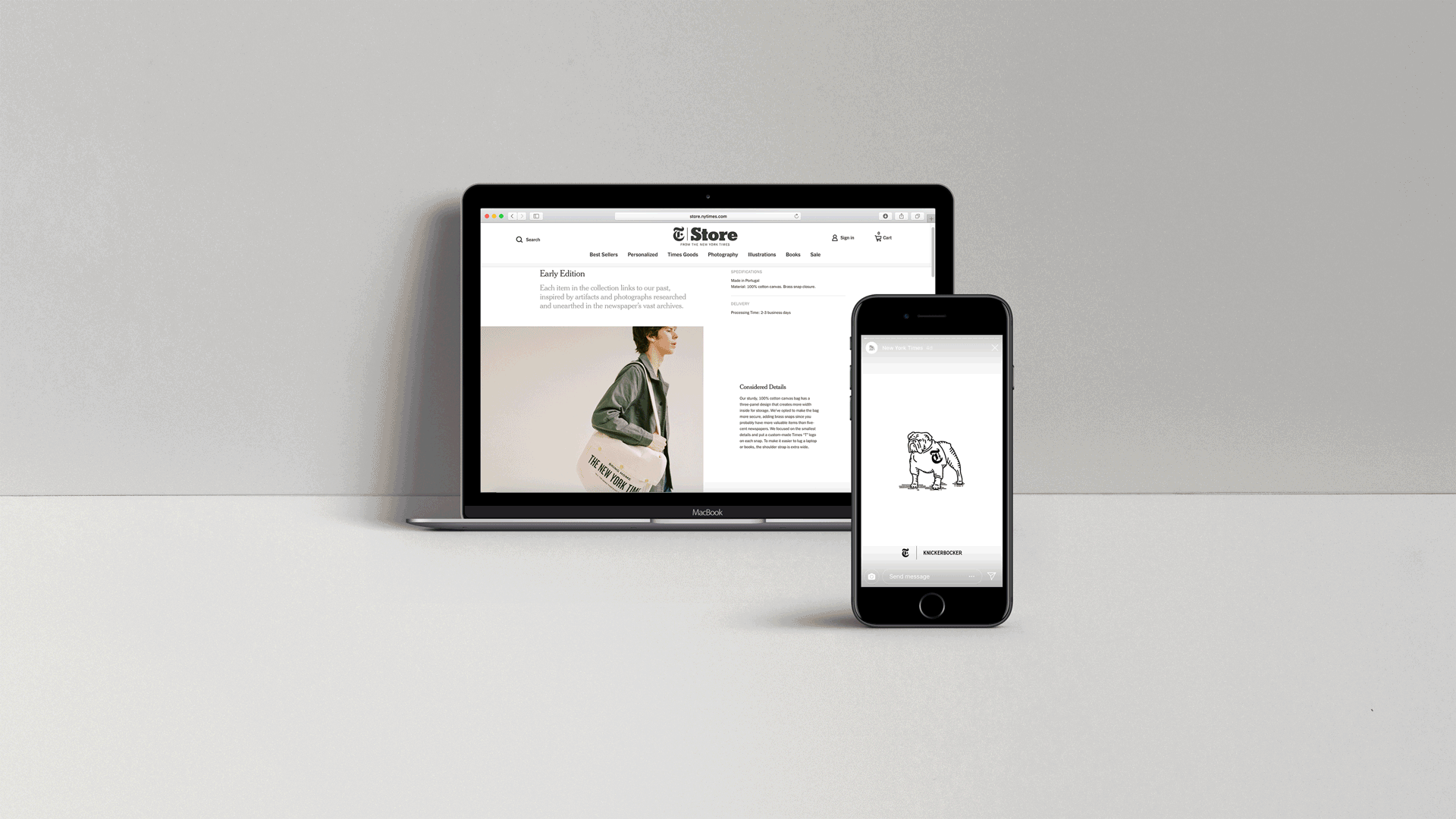 The Times has been around since 1851, providing the very ink with which history is written. Their own remarkable history is honored with this vintage-style collection.
Each item links to the past of The Times, inspired by information, artifacts or photos researched and unearthed in the Times's vast archives.
In this editorial the products do the talking. The plain background and use of analog photography allow products from different eras of inspiration to live together in an authentic collection.
Produced by Knickerbocker
Creative Direction by Andrew Livingston
Photography by Emma Trim
Drink of the Month
Applebee's
Social
Fall peaks the interest of seasonal beer, making September the perfect time of the year to promote $2 Sam Adams Octoberfest at Applebee's.
To bring people together we created a brew to fall for across multiple social media platforms.
Produced by
Grey New York
Creative Direction by
Jackie Blaze
and Kat O'Brien
Senior AD by
Will Malone
Senior Copy by
Charlie Quiroz
Copy by
Kristen Kaczynski