Mixtrology
Bulleit
Integrated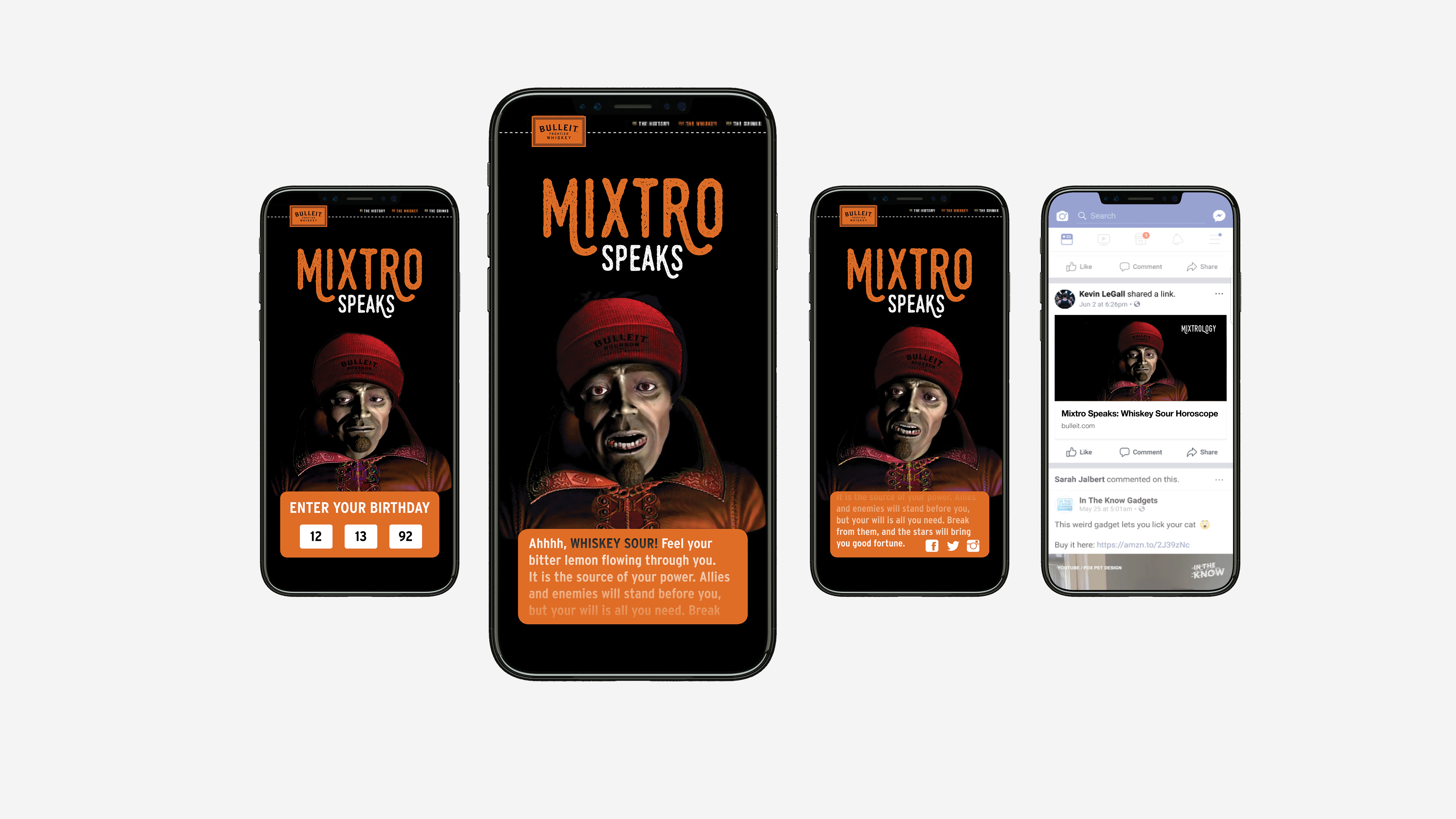 Due to its high rye content, Bulleit makes for a great mixer, so to help it stand out from all the other bourbons and whiskeys, we embraced the brand's frontier spirit and turned to a growing trend among Millennials: astrology.
Inspired by old-school mechanical fortune tellers, we channelled horoscopes through our mystic, Mixtro. Tell him your birth date and he'll tell you your sign and daily reading. Find him on the Bulleit site or at a dive bar near you.
We also held events at psychic and tarot houses where you could get a reading from a special set of tarot cards. Find out what The Lemon, The Bitters, and The Bourbon have to say about your future and your next cocktail.
Copy by Pat Dalton